Opus Formula Scam Review
The internet has recently exploded and the sensational news is that apparently Opus Formula.co Software is the next big thing in terms of automated binary trading. It is that because the creator called Lex Simmons says that his software can turn you into one of the world's richest men in just a few months. You've probably gotten some email invitations for it and maybe you have seen in it on your Facebook or Twitter pages too. The point is that you might not want to invest money and fall for The Opus Formula Software SCAM before you read our review. We have gotten to the bottom of things and found a whole lot of information that reveals just how much of a fraud The Opus Formula Software is.


The Story Behind Lex
Lex Simmons, or so we are lead to believe, is the man behind The Opus Formula Software and he seems to be really proud of it. Funny enough this guy says that he didn't care what the guys up top thought of him so he decided to reveal all of the major binary trading secrets. He claims to help us to expose a bunch of loopholes in the options trading world in order to create some kind of miraculous algorithm. This binary options trading algorithm can supposedly expose all of these secrets at once and take the market by storm by generating whopping amount of cash for you every single day.
Lex does tell us that he made over 33 million dollars in just one year using his patented Opus Formula Software, but that is obviously a huge lie and we are going to tell you why. The first and most important reason as to why we believe that this is all a big fraud is because Lex Simmons is a ghost. We have absolutely no clue who this guy is.
The Truth: Who Is Lex?
We don't mean that we didn't find out who he really is, we just mean that he doesn't even give us a fake back story. He doesn't tell us what his credentials are or why he is supposed to be qualified to handle our money. We don't have a clue who he made the program with, how he possibly programmed it, or how he is supposed to know about all of these binary trading secrets.
Obviously they didn't bother making up some crappy backstory for Lex because he's a complete fake. We looked him up and as far as we know there is no one by his name that has anything to do with the stock market or binary trading. Plus we couldn't find this guy on any kind of social media network or search engine either. Interestingly enough something that we did find was a little profile on an actor for hire website called Fiverr.com.
VISIT: Top Trusted Binary Options Brokers
To be clear fiverr.com is a website where the worst of the worst actors go as a last resort before going back to their old jobs at McDonalds. These guys will read any script for the smallest amounts of money and they don't even know what the heck they're talking about. Lex Simmons is a low grade paid actor, not some kind of rich financial guru who is here to share his wealth.
You obviously shouldn't trust your money in the hands of people who don't even want to reveal their true identities. That is because the only reason to not reveal your true identity is if you know you're going to get into legal trouble if you do. These guys are crooks!
How Much Money Per Day?
So now that we have busted the identity of the guy who claims to be the creator, it's time to bust the whole program itself. The Opus Formula Software geniuses claim that we can make up to 10,000 dollars every single day, 7 days per week, and we will never make any less than that, ha ha ha!
The first issue that we have with this is that you can't possibly earn 10,000 dollars per day through binary trading, especially not with a minimal investment of 250 dollars. That's over 40 times the initial investment, only in one day, and that's just not possible at all, not in binary trading. The price of a product would have to increase or decrease by some ridiculous and unseen amounts to generate that much cash. Even the most reliable binary trading systems such as NEO2 or BinaBot v2.0 can only generate a maximum of 750 dollars per day. 
More Lies and Scam Statements
Another we have with their explanation is that they claim that The Opus Formula scam system can make money 7 days per week. Hmm, tickle us pink, but the last time we checked the markets are only open on weekdays. Seeing as how time zones across the world work, it's literally impossible for Opus Formula system to be generating insane piles of gold bullion 7 days per week. These crooks are taking us for a bunch of idiots if they think that we're going to fall for this bogus scam.


More Paid Actors
There are also a bunch of fake video testimonials from a bunch of men, all of whom have huge beards for some reason, saying that The Opus Formula scam software is the best thing that ever happened to them. The Opus Formula Software changed the lives of everyone who used it, but we have another bone to pick with these bearded bandits.
To make a long story short, we found each of the people who made a video testimonial on behalf of The Opus Formula Software on an actor for hire website. Yes we found these crappy actors on fiverr.com. Who would have guessed?
The Opus Formula Software Review Conclusion
So, every last thing about The Opus Formula Software is a lie. The creators and anyone who said anything good about it are fictitious personalities. The profits are completely unreal, and everything about this screams SCAM!!!
In case you are looking for best trusted and tested binary options autotrader that actually generates profits then look no further. We personally have been using both NEO2 as well as Copy Buffett Software autotrader since their official launch date. Up until today we are able to generate decent weekly profits with both services. Both autotraders are able to generate 79% to 81.5% ITM win rate performance on average. That being said we will keep using both autotraders and will keep you guys updated on our results. Please subscribe to our YouTube channel where we have done many Live trading videos using both NEO2 & Copy Buffett Software. 
READ: NEO2 vs Copy Buffett Software (which is better?)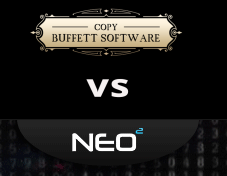 WATCH: Copy Buffett Latest LIVE Trading session
!!!Latest Scams, watch out!!!
READ: Money Code (scam review)
READ: "3steps 2Cash" (scam review)
READ: Quantum Code Software (dangerous scam review)
Thank you for reading this honest review. Subscribe to our blog in order to be fully protected and to be up to date with all binary options services out there. Additionally please share and follow us on Facebook, Twitter, Google+ and Pinterest. See you next time!
Summary
Reviewer
Review Date
Reviewed Item
Author Rating