FOREX MAVERICK SOFTWARE IS A SCAM!!!
OFFICIAL WEBSITE: forexmaverick.com
Forex Maverick is a brand new Forex trading scam brought to us by a man named Frederick King. He has some pretty big promises aimed our way and he claims that he and his program can help us make a whopping $100,000 in a very short period of time. Forex Maverick software has absolutely no legit credentials to back up any of the claims made, it has fake profits, cheap marketing tricks, a fake creation date, and paid actors to boot.
There is not a single real thing about this horrible software. Forex may be a great way to earn some extra money on the side, but not if you have a junk program like this one. Forex Maverick software will do nothing more than steal all of the money you have and that is an absolute guarantee. There is a reason as to why we are doing a Forex Maverick scam review, and it is because this program is 100 percent a complete scam. If you invest money in this bogus trading program you will end up losing your whole investment without a shadow of a doubt.
How Does Forex Maverick Scam Software Work?
One of the most important parts to look at when doing any kind of scam review is how exactly the program in question works to generate an in income. When it comes to the Forex Maverick Scam, we honestly don't have a single clue how it works or what it does. Sure, we are told that it is a program that deals with trading foreign exchange pairs, but other than that we are provided with absolutely no useful information.
We want to know how a program works, what the algorithms do, what signals it trades in, what strategies it uses to execute trades, and a whole lot more too. Unfortunately we are left thinking that Forex Maverick software is nothing but a scam with a cheap interface that does not actually do anything at all. If we are not informed as to how a program works or what it does, we can't possibly be expected to invest any money into it.
Forex Maverick Scam – Fake Creation Date
Yet another thing that all too many scams on the internet do is try to tell us that they have been active for a certain number of years and that they have been generating massive profits for that whole time period. This is exactly what Forex Maverick scam software tries to pull on us. The person behind it all, Frederick King, claims that his program has been running for few years now and that he has managed to make pure profits with it.
However, when we did a domain registry check up on forexmaverick.com and forexmaverick.co, we discovered that both websites were only registered in early February of 2017. In other words, we just discovered yet another lie, a lie which only leads us to one single conclusion, which is that Forex Maverick is a total scam trying to steal your money, and that is a guarantee.
Forex Maverick Scam – A Phony Presenter
Yet another thing that is very alarming about this trading program is that the man behind it is clearly a con artist hell bent on stealing every last penny you have. At several points during the presentation video and on the Forex Maverick website his name is actually spelled differently. These crooks are so dumb that they didn't even bother to spell his name consistently. They use the spellings "Frederik" and "Frederick" interchangeably, something that is definitely a big no-no. We can't be expected to invest any amount of money into this program when they can't even spell properly.
Moreover, this phony claims that he is the founder of the Forex Maverick trading group, which then funded the actual platform. Well, would it surprise you to find out that none of these things or people actually exist? We searched through a multitude of data bases and not once did we find any evidence for the existence of a Forex Maverick trading group. Moreover, we also were not able to confirm the identity of Frederick King, and yes, we tried searching him with both variations of spelling his name.
Either way, we were unable to find any search results other than those linked with this scam. The only conclusion that we can possibly come to is that the person, the trading group, and the program itself were all made up out of thin air. Nothing here is real and that means that you should definitely not invest any money!
Forex Maverick Software & More Fake Stuff
We found even more info which points in the direction of a scam. One of these things is that these crooks constantly use fake news headlines to further their cause. The criminals behind this bogus trading software claim that a large number of financial magazines and publications have reported good things about them, yet when we visited at least 10 different publications we could not find a single thing written about Forex Maverick scam software. Just more lies! We also realized that they were using paid actors to portray happy users. In other words, this criminal enterprise is enlisting the help of low grade actors to turn in fake user testimonials too.
Forex Maverick Scam Software & Bad Brokers
The final complaint we have about this junk software is that they have bad brokers, plain and simple. You don't get a choice of which broker you want to deposit with, which is already a bad sign. Even worse is that all of the brokers are located in unregulated countries that let them do whatever they want with your money. There have been several complaints of missing funds and empty trading accounts, something which is possible thanks to the scheming brokers behind Forex Maverick scam software.
Forex Maverick Scam Review Conclusion
If you think that there is a point to investing in this garbage program, then go for it, it's your loss. The simple fact of the matter is that Forex Maverick software is nothing but a dirty scam with the express purpose of draining your investment.
If you actually want to trade Forex and have a good time doing it, we would highly recommend checking out UTN or United Trading Network. This is a fantastic trading program which has been tested by yours truly and has been proven to be profitable without a doubt. Depending on market volatility, UTN can muster an ITM rate of 83%, and that is impressive!
OUR UNITED TRADING NETWORK REVIEW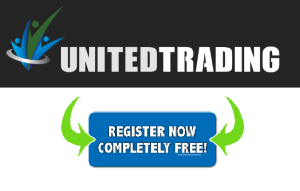 Thank you very much for reading this detailed scam review. Subscribe to our blog in order to be fully protected and to be up to date with all binary options services out there. Additionally please share and follow us on Facebook, Twitter, Google+ and Pinterest. See you next time! 
Summary
Reviewer
Review Date
Reviewed Item
Author Rating