The CFDSociety Software Scam – STAY AWAY!
OFFICIAL WEBSITE: CFDSOCIETY.COM
Chris Chase is the monumental scammer who brings us this more than obvious scam. CFDSociety trading system is a new automated binary options trading program that promises us huge profits, yet fails to deliver any kind of results, let alone any credibility. Sure, binary options can be a pretty lucrative place to earn an income, but it is very risky, and to keep that risk at bay, a good trading program is an absolute must. However, as you will soon find out, CFDSociety software is definitely not one of those reputable and reliable programs.
We're doing a CFDSociety scam review and we're going to show you that you are better off trying to make a profit trading Pokemon cards than you are using this bogus program. You should read this scam review without a doubt, because there is no way, not in a blue moon, that we would ever willingly let you invest in this junk program. It's a scam, Chris Chase is a scammer, and you are going to get ripped off for everything you have.
Since When Has CFDSociety Been Active?
Chris Chase claims that CFDSociety software has been active for well over a year now. He also states that there have been over 200 different users who have been using the program for that past year, and moreover that those 200 people have been able to pull in over $20 million in that short period of time. Of course this does sound very impressive, but not when you realize that it is actually a total lie.
With a quick and simple domain registry check we managed to find out that CFDSociety.com was only registered online in the late weeks of January 2017. In other words, there is no way that anybody has used this program for the last year because it just has not existed for that long. When we uncover lies like these ones, it makes it pretty obvious to us that the CFDSociety program as a whole is more than likely a complete scam.
CFDSociety Software – Profits & ITM Rate
Yet another thing that makes us highly doubt the legitimacy of this program is the claim of having generate over 20 million dollars in the past year. Also, the claim of having an amazing ITM rate of 97% would seem just as ridiculous. Yes, there are some really good trading programs out there, but even those ones, the ones that work, can only make something like $800 per day at the very most.
If you do the math you will notice that those $800 dollars per day, even if all 200 people made those $800 per day, would never amount to $20 million in one year. The fact of the matter is that there is no program in the world that can generate those kinds of profits, and that includes the CFDSociety program. Next, the exact same thing can be said for the so called 97% ITM rate of CFDSociety.
Once again, there are some really good automated trading programs out there, but even with all of the strategies and forecasting methods they employ, even the best ones can't achieve an ITM rate any higher than 85%. Having an ITM rate of 97% means that CFDSociety trading software would more or less have to be able to tell the future like an old school Greek Oracle. In case you did not know, those old time fortune telling oracles were always hopped up on magic mushrooms and other hallucinogenic drugs.
CFDSociety Trading System & Low Down Marketing Tactics
One of the things that really stands out and makes it evident that this is a complete scam is that the people behind CFDSociety software use really bad marketing tricks to try and get people to sign over all of their cash as soon as possible. When we go to the website we are confronted with a classic trick marketing widget that tells us that there are only 100 spots left to be taken for free before our opportunity to make a fortune disappears forever.
This is nothing more than a ploy meant to make your throw all of your judgment and common sense out the window in the hopes of making a fortune. In reality, there are no limited spots available at all. You can visit CFDSociety.com as many times as you want over the next few days and that ticker that displays how many spots are available will never go down from 100.
Either the ticker is broken or it's just a cheap marketing trick. Our best guess is that both may be the case. Either way, this is a faulty, fraudulent, and downright criminal program that is hell bent on stealing your money.
The CFDSociety Trading Program & Chris Chase
The final thing that we absolutely need to address is that the man behind it all, or at least the man we are lead to believe is the man with the master plan, is a total phony. He tells us that he has been a guest author in several world leading financial publications such as Forbes, Fortune, and Bloomberg. Well, guess what? We did a comprehensive search of all 3 of those websites and on not one of them did we find any evidence of a Chris Chase having ever published anything. It's all a total lie and CFDSociety is a complete scam.
Moreover, we also managed to find no evidence anywhere that Chris is a genuine person. He has no search results other than those linked with this CFDSociety scam, he has no biographical info, and no social media presence. The truth is that this guy is just a paid actor hired to portray a fake persona. He's not some kind of financial genius and he certainly is not the head of the CFDSociety trading system.
CFDSociety Scam Review Conclusion
As you can see, there is not a single shred of evidence to corroborate anything we are told in the presentation video. However, there is more than enough info to prove that CFDSociety software is in fact a scam. Stay away from this criminal enterprise called CFDSociety at all costs because it will do nothing but cause you headaches and lost money. We hope that this CFDSociety scam review is enough to keep you away from this garbage!
CFDSociety SCAM REVIEW - BRIEF POINTS
HAS FAKE PEOPLE: YES
GENERATE PROFITS: NO
HAS A REAL CREATION DATE: NO
VERIFIED ITM: NO
MARKETING TRICKS: YES
IS A SCAM: DEFINITELY
If you are serious about binary options trading and want to use a truly reliable and profitable program, you should try using the United Trading Network, or UTN for short. UTN has been extensively tested by our group of binary options experts and has been proven to work. It has an average ITM rate of 83% (depending on market volatility), and it is shown to help you double or even triple your initial investment in a single day.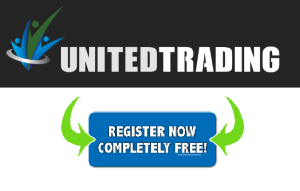 Thank you very much for reading this detailed CFDSociety scam review. Subscribe to our blog in order to be fully protected and to be up to date with all binary options services out there. Additionally please share and follow us on Facebook, Twitter, Google+ and Pinterest. See you next time! 
Summary
Reviewer
Review Date
Reviewed Item
Author Rating