Bitcoin Focus Group Scam Review
OFFICIAL SCAM URL: BitcoinFocusGroup.com
The Bitcoin Focus Group app is apparently and awesome BTC and crypto trading service. However, we are not at all convinced that this service is in any way credible, reliable, or profitable. Bitcoin Focus Group software is very weird. We are told that we will get a full $35,000 just for participating in this "focus group", with an extra free $200 just for signing up. At the same time, we are also informed that the Bitcoin Focus Group trading app can help us generate over $125,000 per month through cryptocurrency trading. Yes, a single BTC is now worth well over $16,000 USD, which is amazing.
Cryptocurrencies are proving to be great investment opportunities, but not when an app like Bitcoin Focus Group scam software is involved. Trust us when we say that there is not a single trustworthy or true aspect of this totally bogus focus group and trading app mash-up. This is supposed to be a great fully automated BTC and crypto trading service, but this is not true at all. It is nothing more than an empty shell, a big pile of junk designed to steal every single last penny that you invest with it. Keep reading our Bitcoin Focus Group scam review because you do not want to miss a single thing about this deceptive, dangerous, and malicious BTC trading service.
Bitcoin Focus Group Software – What Focus Group?
Perhaps the oddest thing about Bitcoin Focus Group software is that it calls itself a focus group. However, we fail to see where any kind of focus group activity occurs here. Like we mentioned before, we are supposed to get thirty five thousand dollars just for using this program and participating in the focus group, plus we get an extra two hundred bucks just for kicks. First of all, even if this were true, there is no focus group in the world that is going to pay you $35,000 just for participating. That is a highly unreasonable and unrealistic number that no one is going to pay just for you to answer a few questions.
Furthermore, we've talked to many previous users, plus we've used Bitcoin Focus Group ourselves. Never is there any aspect of this weird system which has anything to do with a focus group. There are never any questions, surveys, or group question periods to provide feedback on the Bitcoin Focus Group app. This shady BTC system calls itself a focus group, when in reality it has nothing to do with any kind of surveying. This is just a cheap marketing trick meant to get you to believe that you will get 35K just for participating.
Bitcoin Focus Group – Phony Company & Awards
Another thing which shows us that the Bitcoin Focus Group app is clearly a scam is that the website features a bunch of random logos. These logos are of companies and supposed awards given to this horrible system. None of the logos you see advertised on the Bitcoin Focus Group website are genuine in any way.
Yes, some of the companies are real, but they have no relation to this pile of rubbish. Also, while some of the awards technically are real, they have never actually been awarded to this Bitcoin Focus Group specifically. However, by and in large, most of the awards and companies listed here simply do not exist at all. This is nothing more than false advertisement meant to lure you into a sense of complacency.

Bitcoin Focus Group Software – Fake People
Probably the biggest red flag about the Bitcoin Focus Group system which indicates that a scam is afoot has to do with the fact that not a single person seen on the website is genuine in any way, shape, or form. We are informed that a man named David Kramer is at the helm of this operation. However, all we ever get to see of him is a quick photo during the presentation video, which is combined with some lackluster voice narration. We did our research and this David Kramer guy simply is not the real deal. There is no proof of this man's existence outside of this scamming Bitcoin Focus Group app. He is not a real person, which means that this trading system is totally anonymous.
On that same note, there are also a bunch of Bitcoin Focus Group user testimonials featured on the website. Just like Mr. Kramer, none of them are real people. Just like Kramer, all of the people shown for these user testimonials are just made up names combined with stolen stock images. We repeat, nobody you see on the Bitcoin Focus Group website is genuine or credible at all. The real people are choosing to stay hidden in the shadows of anonymity. They know darn well that they are doing is illegal, so they are doing their best to keep their identities hidden to stop themselves from going to prison for ripping you off.
Bitcoin Focus Group App – Other Disturbing Info
There are a few other disturbing tidbits that we came across about the Bitcoin Focus Group system, so let's just go over those real quick.
The Bitcoin Focus Group app is in no way licensed to trade, mine, or do anything else in relation to BTC or any other cryptocurrencies. If this system does make trades, which is highly doubtful, it is doing so illegally.
Being able to make millions and millions of dollars in profit with a BTC trading app like Bitcoin Focus Group software is simply impossible. Don't believe these lies. Even the best system out there cannot accomplish this. 
There is no reliable broker in sight here. The only way any broker would connect with the Bitcoin Focus Group app is if it is as equally untrustworthy and criminal as the app itself.
Bitcoin Focus Group Review – Conclusion
The bottom line is that the Bitcoin Focus Group app is a total rip off. The only purpose it serves is to get your hopes up, followed by you having all of your money stolen right out from under your nose.
BEST CRYPTO-TRADER: Crypto Advantage
If you would like to engage in reliable and profitable cryptocurrency and Forex trading, we would highly recommend giving the brand new Crypto Advantage app a look at. It is currently the best, most credible, and highly profitable cryptocurrency trading system available today. With an easy to use platform, lots of options, a high ITM rate, and lots of potential for profits, you really cannot go wrong with Crypto Advantage software.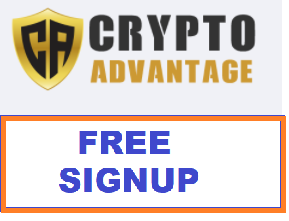 CLICK HERE: READ OUR CRYPTO ADVANTAGE REVIEW
IMPORTANT: If you have any questions, issues or you experience any problems please email us and we will be glad to assist you. Our contact customer support email is: [email protected]. If you register with this service from our website then you will always have our full free support in case you run into any issues or problems. Remember that you are not alone, with us you will always be safe!
To date, we have settled close to 2,000 trading disputes and we will not stop until we put every last scam out of business! If you have been cheated out of money or scammed by any fraudulent trading service, we encourage you to reach out to our complaint center for free help. If you need help, we will provide it for you! 
For more information regarding Cryptocurrencies and Crypto trading please visit our sister site: cryptocurrencyarmy.com
Thank you very much for reading this detailed review. Subscribe to our blog in order to be fully protected and to be up to date with all binary options services out there. Additionally please share and follow us on Facebook, Twitter, Google+ and Pinterest. See you next time!
Summary
Reviewer
Review Date
Reviewed Item
Author Rating