Binary Signals Trader – HONEST SCAM REVIEW
OFFICIAL SCAM SITE: binarysignalstrader.com
Binary Signals Trader software is a brand new scam to hit the market and it will rob you of your savings. Simon Russell is a self-proclaimed financial expert, a completely meaningless title he bestowed onto himself, and he claims to have used his expertise to create Binary Signals Trader system. We are told that the Binary Signals Trader app is a completely free to use trading platform that will allow us to make a ridiculous amount of profits in the world of binary options.
Apparently this program is totally risk free, always makes winning trades, and can help us to generate upwards of 3,000 dollars on a daily basis. Yeah, binary options is a good way to make an income, but it is also very risky, and using a totally fraudulent program like this one is definitely not the answer. There is a reason we are here doing a Binary Signals Trader scam review, and it is not because we are impressed with it, not in the least.
Who Is The Man Behind Binary Signals Trader?
The most obvious and clear red flag that we see when it comes to this pile of crap is that the man behind it is a fraud. During the presentation video we are graced with the presence of a man who claims to be named Simon Russell. He kindly informs us that he is a long time financial expert who has bought and sold several investment firms and has made a killing on the markets of Tokyo and Wall Street. He got tired of making money, so now he decided to create Binary Signals Trader software so we could generate some money too. Well, this all sounds way too good to be true doesn't it?
For a man that has so much experience, has worked at so many high profile stock markets, and has bought and sold several investment firms, there sure is a lack of info available about him. Did we mention that we could not find a single result on any search engine which would confirm that he worked at any major stock market, that he is a millionaire, or that he ever owned his own investment firms? A man of his caliber should have a ton of results, but Simon does not, and the obvious conclusion here is that he does not really exists.
We should probably also mention that we found his picture on Google and several other image databases. That, coupled with the fact that he only narrates the video, but never shoes up as a live person, is yet another clear cut indication that he is not who he says he is. You can't trust a trading program if you can't trust the people behind it, and that is nothing but truth.
Binary Signals Trader Profits & ITM Rates
Yet another sign that this is a total scam is that these crooks clearly lie to us when it comes to how profitable their program is. Let's face it, we already know that Binary Signals Trader is not profitable in the least, because it was never intended to make trades or to generate money for you to begin with. However, we still feel that it is totally necessary to dissect these obviously ludicrous lies we are told about ITM rates and profits.
If it were really possible for any trading program to generate over $3,000 per day with a 100% ITM rate, all other trading programs would go out of business and markets would collapse worldwide. Everybody would be using Binary Signals Trader if it really worked like that. The bottom line is that there is no binary options trading system out there that can muster those kinds of profits.
The best trading programs out there can generate around $800 per day with a max ITM rate of 85%. The simple fact is that it is impossible to remove all risk from trading, so saying that there is no risk involved with this trash heap is absolutely ridiculous because risk is inherent in the market.
How Is Binary Signals Trader Scam Software Supposed To Work?
The only thing we are ever told about the inner workings of this completely bogus trading platform is that it works really fast to make trades based off of market price analysis. Does this sound like a good explanation to you? It surely does not to us. Not only is that the most oversimplified and rudimentary explanation we could ever be given, but for all intents and purposes it is totally meaningless.
We want to know what algorithms are involved, what trading strategies are in use, which indicators are analyzed, and what parts of the market are looked at. We can't possibly be expected to trust a program with our hard earned money when there is no adequate information given to us about what it actually does.
Binary Signals Trader – No Choice Of Brokers
The final thing that we need to mention when it comes to this pile of rubbish is that you never get to choose your own broker. There is only one good reason why the people behind this fake autotrader make you sign up with one specific broker, and that is because they are working together to steal your money. We have already received several complaints about people's trading accounts being drained of all funds without any trades ever being made. Well, that is the shady broker behind Binary Signals Trader in action, stealing your money, and suffering no legal consequences for it. These guys not not use reliable brokers!
Binary Signals Trader Conclusion
If you want to make money in the world of binary options, then don't use Binary Signals Trader at all because the only thing it is good for is stealing the money you invest. This is not a real trading program, just an account where you fork over your cash to the criminals running the operation.
If you want to engage in binary options or Forex trading and actually want to make a profit, you should try using a program called UTN or United Trading Network. This program has been tested by our team of experts and is shown to have an average ITM rate of 85%.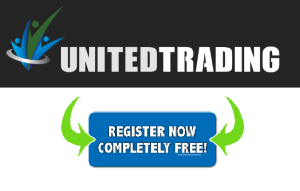 IMPORTANT: If you have any questions, issues or you experience any problems please email us and we will be glad to assist you. Our contact customer support email is: [email protected]. If you register with this service from our website then you will always have our full free support in case you run into any issues or problems. Remember that you are not alone, with us you will always be safe!
Thank you very much for reading this detailed scam review. Subscribe to our blog in order to be fully protected and to be up to date with all binary options services out there. Additionally please share and follow us on Facebook, Twitter, Google+ and Pinterest. See you next time! 
Summary
Reviewer
Review Date
Reviewed Item
Author Rating