Forex Trading Tips – How To Be Successful
Forex trading is really not the easiest thing to be engaged it. Sure, it can be very profitable both in the short and long run. However, there is a whole lot of planning, strategizing, and know how that goes into being successful. Forex, or foreign exchange, is the trading of currency pairs and the risk level is pretty high. It is one of those trading avenues where you can make a tonne of cash or lose it all.
We don't want to scare you away from Forex trading by any means because if you know how it is done, you can definitely make a killing. There are a certain few tricks that you should follow to see any rewards in Forex trading. So, today let's go over some of the most important Forex trading tips and tricks for you to follow. Hopefully, they will help you become extremely successful and line your pockets with the profits of currency exchange trading.
Forex Trading – Make A Comprehensive Plan
One of the most important things that you need to do in order to be successful at Forex trading is to make a plan and stick to it. This is not something that you want to do while flying by the seat of your pants. Winging it, as the youth say, is not going to make you a profit. Not having a good plan is only going to end one way, and that is with a depleted trading account. You need to define what you view as success and what you consider to be failure.
How high do you need your ITM rates to be? Do you want to become rich doing this, or do you just want to supplement your income from your primary job? How much time can you dedicate to Forex trading and how long do you plan to do it for? You need to set clear goals in order to have a chance at success here. You can't judge how good you are doing in the foreign exchange market if you never define what "good" is. You need to answer all of these questions before you get started.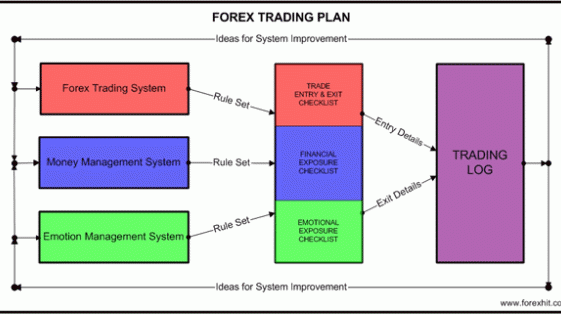 Forex Trading – Start Small
A mistake that many Forex traders make is to deposit way too much money into their trading account. If you don't know what you are doing, and if you consider the inherent risk, even if you keep depositing funds, things can always go wrong and your money can disappear really fast. You should really never deposit more than the minimum amount required for trading, which is usually around $250 depending on the broker you choose.
You should never keep throwing money into your trading account like a coal burning furnace because it is just going to go up into thin air like previous deposits. You want your trading account to grow through natural growth, which means profits from trading. If you keep shovelling more money into your trading account, you are doing something very wrong. This is a mistake that can cost you everything you have, so don't make it!
Forex Trading – Choosing The Right Broker
Yet another important tip that you need to follow when engaging in Forex trading is to choose the right broker. This is perhaps one of the most crucial things to keep in mind before you get started. A reliable broker can make you and a bad broker can break you. In this cruel world, that is just the way it is. The unfortunate reality is that choosing a shift broker can end up costing you everything you have invested.
This is because there is a great number of Forex and binary options scams out there. These crooks work in cahoots with criminal brokers that are often unlicensed, unregulated, and only in it to make a profit at your expense. You need to read some reviews, like lots of reviews, in order to make sure that you are selecting a broker that will work for you, not against you.
You should check for things like how big the profit margins are when using a specific broker, how and where they are licensed, who they are regulated by, where they are located, and what their client profile is like. A brand new broker which is only active in some financial safe haven devoid of all rules and regulations, one with just a handful of low profile clients, is probably not your best bet. A crook of a broker will actively steal your money, so you need to be one hundred percent sure that you are choosing the best one around.
GREAT BROKER!!
Forex Trading - A Single Currency Pair To Start
Another big error that many newbie Forex traders make is to start trading multiple currency pairs right from the get go. Make no mistake about it. This is one of the biggest mistakes that a newbie trader can make. Trading currencies is hard enough when you are trading one single pair, but getting involved with multiple pairs at once can be really difficult to handle, especially if you just started recently. There is a lot of financial activity and each currency pair involved a lot of research. You need to know exactly how a currency pair is going to behave in order to make good money trading with it.
The more currency pairs you are trading, the more you need to know, the more time it will take, and the higher the risks of losing your money are. Sure, trading multiple currency pairs at once can be very profitable, but it takes a lot of time and know how. A good choice is to start with a currency pair that is very liquid and not too volatile. Volatility can be a good thing if you want to make some big bucks real quick, but the more volatile a currency pair is, the higher the risk of loss. Volatility is all about big risk and big reward. If you are new to the Forex trading scene, the lower risk options are usually the better options.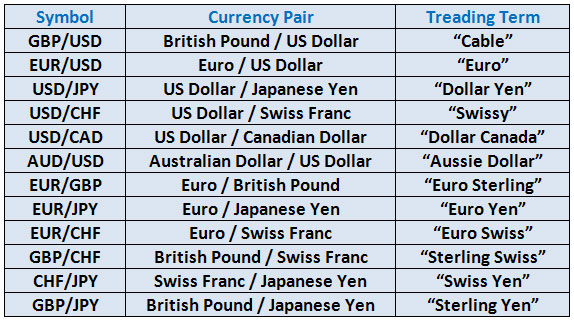 Forex Trading – Understand What You Are Doing And Leave Emotions At The Door
Yet another vital thing to keep in mind before you start Forex trading is to always do only what you understand. There is no sense in engaging in Forex trading based on rumours, hearsay, or gut feelings. Even worse is trading when you don't really understand what is going on. All of these things are surefire ways of losing all of your money. You need to be able to understand what both the negative and positive consequences of any trade can be, what the risks involved are, and what the currency pairs are prone to do.
That being said, never let your emotions get the best of you. Forex trading is strictly based on numbers, future predictions, probabilities, indicators, graphs and numbers, and lots of other methods of technical and market analysis. Never rely on something like an instinct, and never trade a currency pair just because the name sounds cool. Never involve your feelings in Forex trading because it is one of the quickest ways to lose the money you have deposited.
You should always be able to explain why you made a trade and why it went the way it did. You need to be able to provide concrete and empirical data for anything and everything you do in this world. If you can't provide sound reasoning and reliable evidence as to why you made a certain trade, then you probably should not have made that trade to begin with. Always follow your plan, follow the rules, keep an eye on the market, and never deviate from the plan. Remember, if you can't explain to somebody why you made a choice, chances are that it was the wrong decision to make.
Forex Trading – Learn From Your Mistakes
A huge mistake that many beginner traders make in the Forex market is to keep on making the same errors that lost money time and time again. You need to keep track of every win and every loss that you incur. Makes notes, study the wins, and examine the losses. Why did you win money in a certain trade? What were the contributing factors to the win? The same things are vital to know for when you suffer a loss.
If you hope to become a better Forex trading guru as time goes on, you need to know why a trade was lost. When you know the exact reason for a trade being lost, that is when you can improve. Don't make the same mistakes over and over again. If you notice that something, a certain strategy or currency pair, just doesn't do it for you, then it is time to make a change.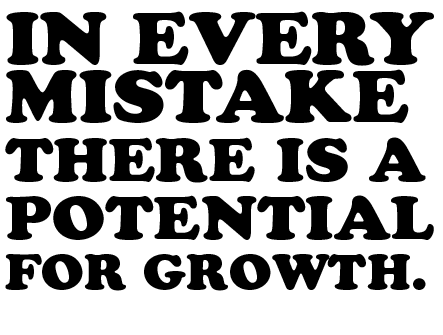 Forex Trading – Always Keep Learning – Observe The Market
Something else that you need to keep in mind when engaging in Forex trading is that there is always more to know. There are a lot of factors that contribute to a currency pair changing in value. You need to be sure to observe the market, analyse what is going on in the home country of a particular currency, look at financial news, look at indicators, charts, and oscillators. The point is that you need to look at all of these things every time before you execute a trade.
There is always new and pertinent information regarding a certain currency pair that you need to be aware of. Never stop looking for new info. Even more crucial to say is that there are always new ways of trading, new information that comes to light, and new events that can change the way that you trade. You need to constantly be aware of these changing parameters if you have any hope of being successful in Forex trading.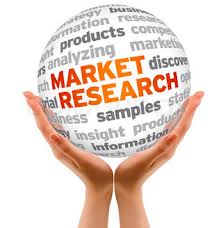 Forex Trading – Your Strategy
Now, this one is kind of difficult to get a grasp on, mainly because there is so much variation in terms of trading methodology and the strategies you could use. Your best bet is to start with some simple low-risk strategies such as Forex scalping. That is not to say that scalping is the only way to go because there are hundreds of different ways you can trade. You need to do your research and work with strategies that you understand in depth, ones that minimise risk, and ones that maximise profits.
Forex Trading – The Signals Service
Now, we would usually say that you should not always use automated trading services because many of them are scams. The sad truth is that there are tonnes of illegitimate and untrustworthy trading platforms out there with the express intent of stealing your money. Of course, you do not want that to happen. However, that being said, there are some good trading platforms out there. Your job is to know when it is a scam. For some extra help on this, you can refer to our article about recognising binary options trading scams.
All of the points for recognising a binary options scam apply to Forex scams too. If you are going to be using a semi-automated or fully automated trading platform, you need to be sure that it works to generate cash for you, not to steal it from you the second you look the other way. There are some excellent trading programs out there which come highly recommended. Two of these trading services include MS Management Software and Epix Trader. Both of these programs are shown to have very high ITM rates, constant profits, and best of all they definitely are not scams.
READ: OUR MS MANAGEMENT SOFTWARE REVIEW - BEST SOFTWARE!
READ: OUR EPIX TRADER REVIEW - GREAT PERFORMANCE!
Forex Trading Tips – Conclusion
You always need to follow these tips when Forex trading because they will keep you from financial ruin and bankruptcy. Never use your emotions in this type of trading. Always observe currencies, markets, and any other factors that may affect price movement. Try to get yourself a great broker and an even better trading program if possible. If you follow these tips you should have no issue making some nice profits in the world of foreign exchange.
IMPORTANT: If you have any questions, issues or you experience any problems please email us and we will be glad to assist you. Our contact customer support email is: [email protected]If you register with this service from our website then you will always have our full free support in case you run into any issues or problems. Remember that you are not alone, with us you will always be safe!
Thank you very much for reading this detailed review. Subscribe to our blog in order to be fully protected and to be up to date with all binary options services out there. Additionally please share and follow us on Facebook, Twitter, Google+ and Pinterest. See you next time!
Summary
Reviewer
Review Date
Reviewed Item
Author Rating