BTC Robot 2.0 Review: Good Bitcoin Bot?
OFFICIAL SCAM URL: btcrobot.com
The BTC Robot 2.0 app has actually been around for a while now. Although up until a couple of weeks ago, it was known simply as the BTC Robot or the Bitcoin Robot. However, this Bitcoin trading app seems to have been slightly repackaged and renamed to attract new clientele. Yet, those systems, as they were known before, were both scams without a shadow of a doubt.
So, it stands to reason that this BTC Robot 2.0 software is also a scam. We've been doing quite a bit of digging around here, and the signs are definitely not good at all. There are quite a few suspicious aspects to this BTC Robot 2.0 trading software. It might appear as a legit, reliable, and profitable Bitcoin trading system, but we have some serious doubts about this.
While there is no solid evidence to prove that it works, there is a lot of stuff we found which does not bode well. We are here today doing this BTC Robot 2.0 scam review to give you a heads up about this dangerous Bitcoin trading bot. People have been severely disappointed by this system, and you need to know all about it.
BTC Robot 2.0 App Website – DROWNING IN USELESS INFO!
Something that we noticed about the BTC Robot 2.0 software website, is that it is chalked to the brim with useless information about Bitcoin. Some of the info is totally false, while other parts just are not relevant. These guys display random price charts where the price of Bitcoin only goes up.
They show us some random conferences about Bitcoin, and they even show random videos of people talking about Bitcoin. Make no mistake about it folks, these pieces of worthless information are just intended to entice you into liking Bitcoin. They have no merit whatsoever, nor are they relevant to this BTC Robot 2.0 trading system.
Just because some of these news pieces about Bitcoin might be true or real, does not mean that they are relevant when I comes to trading with this BTC Robot 2.0 trading software. It is just a way to get your attention and to try and lend some credibility to this Bitcoin trading scam where none is due. It's pretty clear that this is all meant as a distraction to make sure that people do not actually take a closer look at the software itself.
BTC Robot 2.0 Software Leadership – Real?
One of the first things that came to our attention here is that the BTC Robot 2.0 leadership team seems to be totally made up. Now, the website shows a bunch of pictures of different people. They are all said to be a part of the leadership and development team of "Bitcoin".
So, for one, these guys say that the displayed people are supposedly part of the "Bitcoin" leadership team, not the BTC Robot 2.0 app's leadership team. This is confusing and very suspicious to say the least. It really does not make any sense at all and leaves us with more questions than answers.
Next, we tried looking some of these people up, and we came up totally empty. It appears as though none of these people we see are actually associated with this BTC Robot 2.0 software at all. For one, they only have first names, and second, we have seen these pictures in use before for other scams.
It is pretty obvious that these are just random stock images taken from other sites. These people most likely do not even know that their faces have been illegally used to portray a phony leadership team for this Bitcoin scam software. The BTC Robot 2.0 system is 100% anonymous and we really do not know who is in charge of it.
BTC Robot 2.0 User Testimonials & Comments – FAKE!
The next telltale sign that there is a scam afoot here has to do with the BTC Robot 2.0 user testimonials and comments. The website features well over 100 comments and testimonials, all of which are overly positive. It appears as though these comments are legit, but the problem is that there is no way of confirming that they are legit.
There is no way to confirm that these supposed users are genuine people, or even members of this BTC Robot 2.0 app. Moreover, the comments are actually very misleading. The section is labeled as "see what people are saying about Bitcoin", and not about the BTC Robot 2.0 app itself.
As you can see, this is all very misleading. It is meant to make outside viewers think that these people have positive things to say about this trading software, but they are actually just talking about Bitcoin. Whether the people are real or not is a whole different issue altogether.
BTC Robot 2.0 System – OTHER SCAM FACTORS
There are a couple of other things that we noticed here, all of which point towards the conclusion that this is indeed a Bitcoin trading scam.
The best version of this BTC Robot 2.0 software costs close to $500 to purchase. It seems as though these crooks just want your money. There is no proof that this automated Bitcoin trading system works. So, chances are that you will just be forking over a bunch of money for nothing. Asking for an upfront fee is always a little suspicious.
There is no coherent explanation in terms of the inner workings here. This is advertised as a great automated trading bot, yet there is no mention of trading strategies, algorithms, or anything else. In other words, we really don't know how it works. Chances are that it does not work at all.
We have talked to many disgruntled people who have lost money with this BTC Robot 2.0 app. As it appears, everybody who has come into contact with this Bitcoin trading app has lost their money. In other words, this system is not profitable in the least.
It is pretty obvious that none of the brokers here are reliable or legit either. They are definitely not regulated at the very least.
BTC Robot 2.0 Review – Conclusion
So, as you can see, it is reasonable to say that you will not be making any money at all with this BTC Robot 2.0 system. It seems to be legit at a first glance, but looks can be very deceptive. While this Bitcoin trading scam system is put together quite well, it is still most likely a scam.
Nobody has managed to make any money with it, and that is all we need to know to send us running for the hills. Folks, do yourself a favor and just stay away from this BTC Robot 2.0 trading scam.
BEST CRYPTO TRADING SYSTEM: MAXIMUS EDGE CRYPTO BOT!
CLICK: READ OUR MAXIMUS EDGE CRYPTO BOT REVIEW RIGHT HERE!
SIGN UP FOR MAXIMUS EDGE CRYPTO BOT BELOW!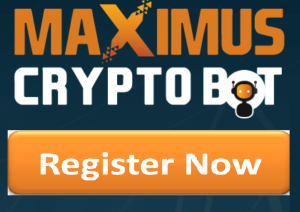 IMPORTANT: If you have any questions, issues or you experience any problems please email us and we will be glad to assist you. Our contact customer support email is: [email protected]. If you register with this service from our website then you will always have our full free support in case you run into any issues or problems. Remember that you are not alone, with us you will always be safe!
To date, we have settled close to 2,000 trading disputes and we will not stop until we put every last scam out of business! If you have been cheated out of money or scammed by any fraudulent trading service, we encourage you to reach out to our complaint center for free help. If you need help, we will provide it for you!
For more information regarding Cryptocurrencies and Crypto trading please visit our sister site: cryptocurrencyarmy.com
Thank you very much for reading this detailed review. Subscribe to our blog in order to be fully protected and to be up to date with all binary options services out there. Additionally please share and follow us on Facebook, Twitter, Google+ and Pinterest. See you next time!
Summary
Reviewer
Review Date
Reviewed Item
Author Rating