Forex Grand Review – Forex Scam?
OFFICIAL SCAM URL: forexgrand.com
Forex and binary options trading scams like this one are rife with the stink of thievery. The Forex Grand app is supposed to be some kind of super reliable, highly accurate, and over powered trading system. Apparently it can help you generate several thousands of dollars per day in pure profits. Mr. Grand is the head of the operation and he claims that Forex Grand software can make you filthy rich in a matter of weeks.
There is a lot of really fish stuff going on here, lots of missing info, and even more lies. The whole Forex Grand scam is chalked full of totally unreliable and unbelievable BS that simply cannot be true. Everything from the so called owner, Mr. Grand, to the profits, the way the system works, and everything else is a total lie. We're here doing a Forex Grand scam review to give you fair warning about the very real danger which this app poses.
How Does The Forex Grand App Work?
This is the first sign that there is a scam afoot here. We are never really told how this trading system works. Sure, we are informed that the Forex Grand app is highly accurate and very profitable, but how it achieves these results we are never informed of. We want to know what kind of trading strategies are involved, what algorithms are programmed into it and so on and so forth. We don't know what this program does and that's a massive problem.
The Forex Grand Practice Account
This is just another way of saying that the Forex Grand system lets you use a demo account to get the hang of it and show you how the system works in real life. This practice or demo account should provide you with results similar or exactly the same as those that would occur in real life trading with a great Forex trading app. However, this is not at all the case with this lousy excuse for a trading service. Just like with all other BO and Forex scams out there, the Forex Grand system fakes and fudges with everything in this practice account.
It is specially designed to look legitimate and provide you with highly above average results with above average profits. The only problem is that this demo account does not at all reflect real life trading in any way. The results are doctored and pre-programmed to be awesome, thus tricking users into thinking that the Forex Grand system performs really well. Don't fall for this folks because it is just a shady trick meant to lure you in.
Forex Grand Scam App & Mr. Grand
Mr. Grand is totally fictitious and made up character. In no way does he really exist. On the website, he is actually depicted as a cartoon character. This is of course a telltale sign that the Forex Grand app is a rip-off. A real owner and creator would show us his own face, not use some crappy cartoon illustration. Yes, Mr. Grand seems to have quite the background story involving his rich family that dates back hundreds of years.
Apparently his family started out by having a prime share in the Dutch East India Company. Well, everything about the story including Mr. Grand himself is totally bogus. We did our research and it is abundantly clear that Mr. Grand is a made up character meant to hide the true identities of the criminals who are actually at the helm. They simply use this cartoon to stay hidden in the shadows of anonymity, which is for the purposes of legal protection. When these crooks inevitably steal your money, you don't actually know who they are, so there is no one that you can blame for it.
Forex Grand Software & A Fake Creation Date
Yet another surefire way of telling that a scam is afoot here has to do with the alleged creation date. We are told that the Forex Grand app has been up for a number of years now, all the while earning millions of dollars for all of its users. This is another lie. We did a quick and simple domain registry check to confirm this. The website domain was only registered a short while ago, like a few days, not a few years. The fact that these clowns think that they can get away with such blatant lying really makes us mad.
Forex Grand System – Anonymity Is Killer
Another thing that is related to our point of not knowing who the people behind this scam are, has to do with licensing. Providing signals to trade with is an activity that requires special licensing and regulation. If there is no clear owner or operator of the Forex Grand app, with no clear company at the helm, then there is no way that it could ever acquire the necessary licensing required to operate this kind of business. It just is not possible. In other words, even if this terrible excuse for a Forex app did make trades, it would not be doing so legally.
Closely related to this is the problem of not being connected to a reliable broker. The simple fact of the matter is that only licensed and registered brokers are reliable. Well, a trading app like the Forex Grand system could never be connected to a reliable broker. A good broker would not dare sully its reputation by being associated with a scam. Therefore, since the Forex Grand app is a scam, it leaves no other choice but for the brokers to be scammers too. They will rip you off and steal every single penny they can get their hands on.

Forex Grand Review – Conclusion
You can bet your bottom dollar that the Forex Grand system is a scam. It is headed by anonymous crooks, there is no clearly defined methodology, and even less proof that it is profitable. Every single indication points to the fact that this is nothing more than another Forex scam.
BEST CRYPTO TRADING SYSTEM: MAXIMUS EDGE CRYPTO BOT!
CLICK: READ OUR MAXIMUS EDGE CRYPTO BOT REVIEW RIGHT HERE!
SIGN UP FOR MAXIMUS EDGE CRYPTO BOT BELOW!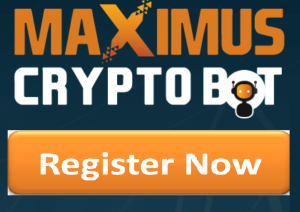 IMPORTANT: If you have any questions, issues or you experience any problems please email us and we will be glad to assist you. Our contact customer support email is: bin[email protected] If you register with this service from our website then you will always have our full free support in case you run into any issues or problems. Remember that you are not alone, with us you will always be safe!
To date, we have settled close to 2,000 trading disputes and we will not stop until we put every last scam out of business! If you have been cheated out of money or scammed by any fraudulent trading service, we encourage you to reach out to our complaint center for free help. If you need help, we will provide it for you!
Thank you very much for reading this detailed review. Subscribe to our blog in order to be fully protected and to be up to date with all binary options services out there. Additionally please share and follow us on Facebook, Twitter, Google+ and Pinterest. See you next time!
Summary
Reviewer
Review Date
Reviewed Item
Author Rating