NADEX – A Trusted BO Exchange
NADEX is currently the most trusted binary options exchange service in the world. This is a great exchange service that is highly reputable, credible, and can help you make a lot of money. NADEX stands for North American Derivatives Exchanges, which is a fancy way of saying that you can buy and sell options with it. Don't get it wrong though, because this is not your ordinary broker, and in fact, it is not at all a broker.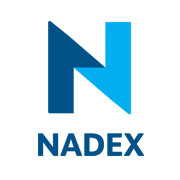 There are some differences between brokers and exchanges, mainly the fact that exchanges are far more trustworthy, easy to use, and profitable too. There is also the fact that you aren't trading against the entity, like you do with brokers, thus making it a loss less risky and more profitable. NADEX can help you do a lot more than deal with binary options too. The bottom line is that everybody out there is sick and tired of being scammed by lousy binary options brokers. Well, maybe it is time to start using a great exchange like NADEX to conduct all of your business.
What Exactly Is NADEX?
NADEX is a really fantastic exchange that you can use for all of your binary options purposes. It is, in fact, one of the only licensed exchanges of binary options in the world. This means that it is one of the only exchanges that can legally allow you to buy and sell binary options.
Moreover, there is a big reason why this is one of the most trusted and widely used exchange services in the world. Binary options in the United States of America are a big hot button issue right now, which is why ordinary brokers have been banned, but not NADEX.
To keep things simple, if you live in the US and want to trade binary options, NADEX is pretty much your only option. In fact, if you want a legit exchange that is not a scam and will not steal your money, it is the only option you should go with. The beauty is that this particular exchange accepts binary options traders from virtually every country in the world.  
If you need a fully CFTC regulated exchange, this is the way you should be looking. In essence, this is like a binary options broker, but much more reliable, much more trusted, and much more recommended too.
Can NADEX Only Trade BO?
The short answer to this question is no, NADEX can actually trade much more than just binary options, which is obviously a big bonus for anyone who is big into trading. NADEX allows you to trade a huge list of assets, which is awesome for anyone who needs a one stop exchange shop.
There currently are 12 of the biggest Forex currency pairs represented, all kinds of binaries, 8 stocks, 7 commodities, 8 Indices, and more available to trade with. Keep in mind that this list is not exhaustive. NADEX is always improving and expanding its list of assets that it will allow you to trade with.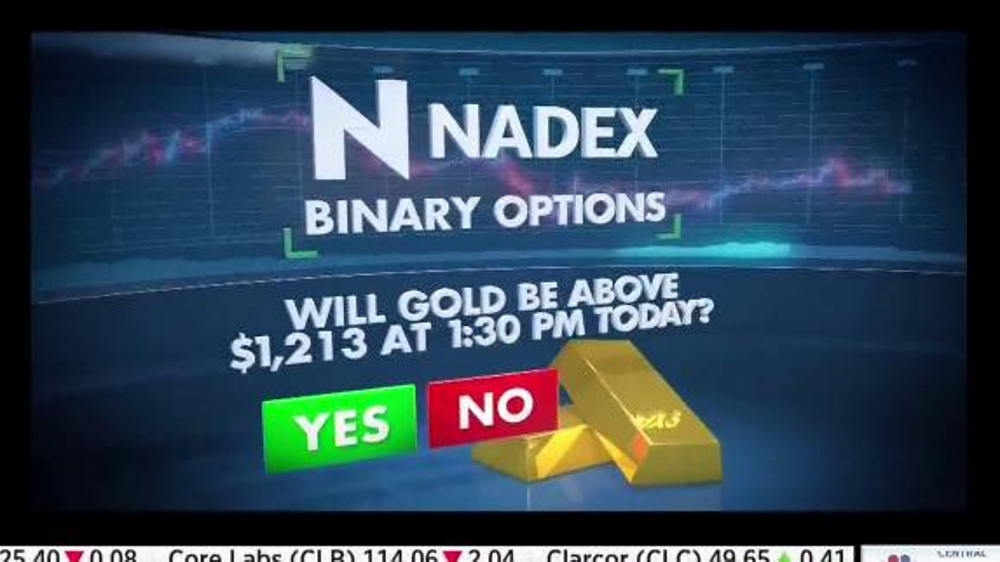 Who Owns NADEX?
The really great part about this exchange is that we know that it is owned and operated by the IG Group. The IG Group is a UK based business which provides users with the opportunity to trade in financial derivatives. The reason why this is such a good thing is that the IG Group is one of the most trusted companies of its kind, not to mention that they are currently worth billions of dollars.
In other words, you can rest assured that NADEX is not a scam, it's not owned by criminals, and it will not steal your money. It is owned by a reputable trading firm that certainly would not sully its own reputation by scamming loyal trading customers. In case you want to know exactly where they keep your money, if you are a US trader, your money will be in either the BMO Harris Bank or the Fifth Third Bank.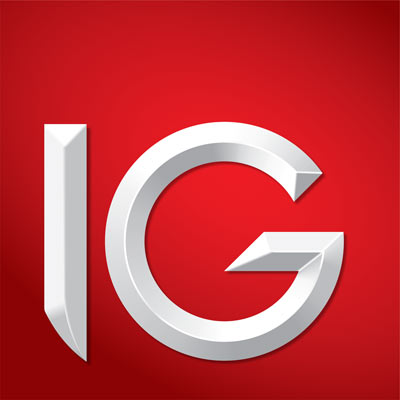 Where Is NADEX's Headquarters?
We are giving their address and contact info here for one good reason. Exchanges with legit contact details and a real location are usually never scams. Obviously, NADEX is not a scam, but having this info should help put your fears to rest permanently.
North American Derivatives Exchange, Inc.
311 South Wacker Drive Suite 2675
Chicago, IL
60606
USA
Phone number: 1 877 776 2339
Trading From Home With NADEX
One of the reasons why people like NADEX as much as they do, besides it being reliable and profitable, is the fact that it is extremely easy. NADEX has been specifically designed to be as user-friendly and as easy to understand as humanly possible. Even better is that this service provides you with lots of Forex and BO news, financial news, and other tips to help make you a better trader.
NADEX even offers handbooks, videos, and full blown webinars to help turn you into an expert. Moreover, you can use this service on your mobile phone, on your laptop, on your tablet, and it works with both iOS and Android too. More or less, NADEX  can be used anywhere and anytime.
NADEX Demo Account
If you are still unsure about using this service, you can always try opening a totally free demo account. You can use this demo to make trades just like you would in real life and with real money. It will help show you exactly what NADEX does, how it works, and just how profitable it can be.
NADEX – Final Thoughts
There is a good reason why people love NADEX. It is extremely secure with some of the best security measures in the world, it is very simple to use, has a huge list of assets, and will help you make a big profit. If using a highly reputable, credible, and 100% legit exchange sounds like something you want to be a part of, we would definitely recommend opening your own account.
WANT TO USE NADEX WITH REAL MONEY?
OPEN YOUR ACCOUNT BELOW!
IMPORTANT: If you have any questions, issues or you experience any problems please email us and we will be glad to assist you. Our contact customer support email is: bin[email protected] If you register with this service from our website then you will always have our full free support in case you run into any issues or problems. Remember that you are not alone, with us you will always be safe!
To date, we have settled close to 2,000 trading disputes and we will not stop until we put every last scam out of business! If you have been cheated out of money or scammed by any fraudulent trading service, we encourage you to reach out to our complaint center for free help. If you need help, we will provide it for you!
Thank you very much for reading this detailed review. Subscribe to our blog in order to be fully protected and to be up to date with all binary options services out there. Additionally please share and follow us on Facebook, Twitter, Google+ and Pinterest. See you next time!
Summary
Reviewer
Review Date
Reviewed Item
Author Rating