Crypto Trade System Scam Review
OFFICIAL SCAM URL: CryptoTradeSystem.com
The Crypto Trade System app is supposed to be an awesome cryptocurrency trading tool, but it is the furthest from that. Claims of being able to become a millionaire in a month without any risk sure do sound attractive. However, it is also a total lie. We are here doing a Crypto Trade System review to give you fair warning. This Crypto Trade System scam review is going to tell you everything you need to know about this thieving program!
Crypto Trade System – Fake Leaders
The first red flag which indicates that the Crypto Trade System app is a scam is that the leader is clearly a phony. We are led to believe that a man named Jake Norton is the owner and creator of Crypto Trade System software. However, all we ever get to confirm this is a little blurb on the website. We never get to see him live in action nor do we ever get to see his face. This is a telltale sign that this Jake character is just that, a made up character. We looked up his name on all known search engines and we came up completely empty.
This is a surefire way of telling that Crypto Trade System trading software is a total rip off. Jake is not a real person. He is a fictitious identity created to hide the real crooks behind this cryptocurrency trading system. There is only one reason for these clowns to hide their identities. It is because they are stealing from people, they know that the Crypto Trade System app is fraudulent, and they are using this Jake character as a scapegoat to stop themselves from going to prison.
Crypto Trade System – No License
Yet another obvious indication that a scam is afoot here is that the Crypto Trade System has no real company at the helm, let alone a real person. The reason why this is so suspicious is because cryptocurrency trading programs require regulation, oversight, and licensing. Without a trading and signals provision license, any system engaging in cryptocurrency trading is doing so illegally. 
Well, no sane regulation and licensing board would ever afford a license to a trading app like the Crypto Trade System app. It is anonymous, it is not transparent, and it is not legitimate in the least. Therefore, you can bet your bottom dollar that the Crypto Trade System app is unregulated and unlicensed. It is not legally allowed to trade, which means that it probably never makes any trades at all. It is just an empty shell for victims to deposit money. The scammers running Crypto Trade System software then drain the money out as fast as it comes in.
Crypto Trade System – Shady Brokers
The next red flag that came to our attention here has to do with the brokers. Since the Crypto Trade System trading app is headed by crooks and is totally unlicensed, it is fair to assume that the brokers are equally as criminal. Yes, there are plenty of good brokers out there, but none of those would ever connect themselves to such a fraudulent and malicious cryptocurrency trading app as this one. No broker would ruin its good standing and reputation by associating itself with this Crypto Trade System scam. You can rest assured that any broker connected here is a total scam artist hell bent on stealing every single penny possible.
Crypto Trade System User Testimonials – FAKE!
Something else that is clear about the Crypto Trade System scam is that the user testimonials are completely made up out of thin air. Yes, there are tons of Crypto Trade System user testimonials featured on the main website, but none of them are real or genuine in any way, shape, or form. The images of the people are supposed users and reviewers have been stolen from other website.
We know that they are stolen stock images because many of them can be found on various other websites and search engines. These pictures have then been combined with totally fake names to create personalities that simply don't exist. These Crypto Trade System user testimonials were written by the very same crooks trying to sell you this ridiculous cryptocurrency trading software.
How Does The Crypto Trade System Work?
Our next bone to pick with the Crypto Trade System scam app is that we really have no idea how it works. Sure, these guys talk a big game, but the whole thing is so totally convoluted and nonsensical that it just doesn't seem right. Yeah, they tell us that there are some revolutionary groundbreaking algorithms being used here in combination with self-learning artificial intelligence. However, this is all just one big lie.
If you had to ask us right now, we would be forced to say that we really have no clue what the Crypto Trade System app does. In all reality, there are no algorithms, trading strategies, or anything else of value in place here. Like we said before, it is just an empty shell for you to deposit money that the crooks on the other end then steal right out from under your nose.
Does The Crypto Trade System Generate Money?
The bottom line is that you will never make a profit using the Crypto Trade System scam app. Sure, it is claimed that it can generate up to $5,000 per day without fail. Even more of a lie is that many of the early Crypto Trade System members were able to become multi-millionaires in just a few short months. Well, these idiots clearly can't count, because no matter which way you put it, $5,000 per day, even for a whole year, does not equal 19 million in profits per member. Yes, they actually say that early members made as much as $19,000,000 in a few months. This is just a ludicrous joke!
Crypto Trade System Review – Conclusion
At the end of the day, the only truth that we know for certain is that the Crypto Trade System app is a scam!

BEST CRYPTO-TRADER: Crypto Advantage
If you would like to engage in reliable and profitable cryptocurrency and Forex trading, we would highly recommend giving the brand new Crypto Advantage app a look at. It is currently the best, most credible, and highly profitable cryptocurrency trading system available today. With an easy to use platform, lots of options, a high ITM rate, and lots of potential for profits, you really cannot go wrong with Crypto Advantage software.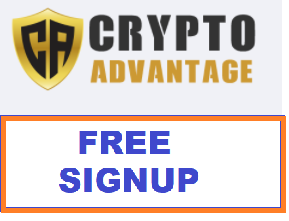 CLICK HERE: READ OUR CRYPTO ADVANTAGE REVIEW
IMPORTANT: If you have any questions, issues or you experience any problems please email us and we will be glad to assist you. Our contact customer support email is: [email protected]. If you register with this service from our website then you will always have our full free support in case you run into any issues or problems. Remember that you are not alone, with us you will always be safe!
To date, we have settled close to 2,000 trading disputes and we will not stop until we put every last scam out of business! If you have been cheated out of money or scammed by any fraudulent trading service, we encourage you to reach out to our complaint center for free help. If you need help, we will provide it for you! 
For more information regarding Cryptocurrencies and Crypto trading please visit our sister site: cryptocurrencyarmy.com
Thank you very much for reading this detailed review. Subscribe to our blog in order to be fully protected and to be up to date with all binary options services out there. Additionally please share and follow us on Facebook, Twitter, Google+ and Pinterest. See you next time!
Summary
Reviewer
Review Date
Reviewed Item
Author Rating