Crypto System Software Scam Review
OFFICIAL SCAM URL: cryptosystem.com
Crypto System Software is a brand new cryptocurrency trading system that is supposedly the best ever. Yes, Bitcoin and other cryptocurrencies are currently rising in value, drastically at that. This does mean that cryptocurrencies are a great investment opportunity right now, especially with this kind of trading. They are so volatile that you can make money whether the price of BTC or other currencies goes up or down. However, this does not mean that the Crypto System app is the way to go about this. In all reality, the Crypto System app is a total scam and monumental rip off. We did a lot of research concerning this BTC trading system.
All of the signs point in the direction of a scam. We are here today doing a Crypto System scam review. The purpose is to give you ample warning about the very serious threat posed to you by this highly dangerous and super malicious cryptocurrency trading app. To make things simple for you, we did not find a single shred of evidence which would confirm that this BTC trading app is legit and credible. On the other hand, we found plenty of information which confirms the true fact, that the Crypto System app is a thieving program hell bent on stealing your money.
Crypto System Trading App – Kyle Stanford
On the main website, we are shown a picture of this guy who is supposedly named Kyle Stanford. This little snippet claims that he is the head of operations for the Crypto System app. However, we did a whole lot of digging around and we could not find anything which confirms this. We looked up his name and could not find anything about him besides his relation to this scam. Also, we never actually get to see him live in action. All we ever get to see of him is a picture. Well, we did some cross referencing and it quickly became apparent that it is just a stolen stock image combined with a fictitious name.
In other words, this Kyle Stanford guy is not a genuine person and he is certainly not at the helm of Crypto System software. The Crypto System app is totally anonymous, which is a giant problem. When your money inevitably goes missing, there is no one for you to point the finger at. The one and only reason for the real crooks in charge here to hide their true identities is because they don't want to be prosecuted for theft and fraud. They know darn well that Crypto System software is illegal and fraudulent, which is why they are choosing to remain hidden in a shroud of anonymity.
Crypto System Software – Licensing
Something that becomes very clear about Crypto System software is that it is not legally licensed to trade BTC or cryptocurrencies in any way, shape, or form. The buying and selling of these cryptocurrencies in an automated manner requires licensing, as well as signals provision too. The issue here is that only transparent, real, legit, genuine, and credible companies, with real people at the helm can acquire these cryptocurrency trading licenses.
Since neither the company behind Crypto System software nor the person, Kyle Stanford, is in any way genuine or credible, you can be sure that this system is not licensed at all. This can mean one of two things, both of which are bad. Either the Crypto System app trades illegally without legal consent, which we doubt, or it never makes any trades at all, which is more likely. The bottom line is that the Crypto System app is designed to steal money from you, so the assumption that it actually executes trades is simply wrong.
Crypto System Software & Scam Brokers
Yet another red flag that came to our attention is that all brokers related to Crypto System software are total scammers. The thing is that brokers need to be licensed and regulated just like the systems they handle money for. Reliable brokers have these licenses and are strictly monitored. Therefore, any reliable broker would never allow itself to be associated with a scam program like the Crypto System app. It would totally discredit the broker and ruin its reputation. You can bet your bottom dollar that any broker associated with the Crypto System app is in it for one reason and one reason only, which is to steal your money. The brokers here are unlicensed, unregulated, and totally malicious. They can and will steal your money if you give them the opportunity to do so.
Crypto System Trading Software & Impossible Profits
Perhaps the most ludicrous claim made by Crypto System software is that it has a near perfect track record. Apparently, it makes trades while eliminating all risk of loss, therefore providing you with 99.9% ITM rates. At the same time, we are informed that this system can generate upwards of $5,000 per day, every single day it is in operation. Both of these claims are 100% absolutely bogus. First of all, no matter what trading strategy you use, you can never eliminate all risk from this kind of trading. Risk is an inherent factor in any kind of trading including cryptocurrency trading. There is no system in the world that can eliminate it totally.
At the same time, claiming to put over $5,000 in our pockets on a daily basis is also totally bogus. Even the best trading systems in the world cannot generate more than $1,250 per day at the very most. That figure is already really lucky and nearly impossible to achieve. You can rest assured that Crypto System software is a scam. These claims of huge profits are nothing more than a dirty trick to get you to sign up and fork over all of your hard earned money to these undeserving thieves.
Crypto System Review – Conclusion
The fact of the matter is that the Crypto System app is an epic rip off. It does not trade BTC or other cryptocurrencies, nor is it legally allowed to do so. It has the express intent of stealing your money, something it will definitely do very well.

BEST CRYPTO-TRADER: Crypto Advantage
If you would like to engage in reliable and profitable cryptocurrency and Forex trading, we would highly recommend giving the brand new Crypto Advantage app a look at. It is currently the best, most credible, and highly profitable cryptocurrency trading system available today. With an easy to use platform, lots of options, a high ITM rate, and lots of potential for profits, you really cannot go wrong with Crypto Advantage software.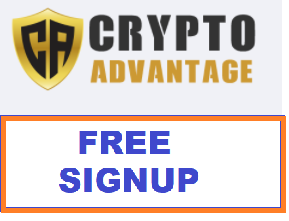 CLICK HERE: READ OUR CRYPTO ADVANTAGE REVIEW
IMPORTANT: If you have any questions, issues or you experience any problems please email us and we will be glad to assist you. Our contact customer support email is: [email protected]. If you register with this service from our website then you will always have our full free support in case you run into any issues or problems. Remember that you are not alone, with us you will always be safe!
To date, we have settled close to 2,000 trading disputes and we will not stop until we put every last scam out of business! If you have been cheated out of money or scammed by any fraudulent trading service, we encourage you to reach out to our complaint center for free help. If you need help, we will provide it for you! 
For more information regarding Cryptocurrencies and Crypto trading please visit our sister site: cryptocurrencyarmy.com
Thank you very much for reading this detailed review. Subscribe to our blog in order to be fully protected and to be up to date with all binary options services out there. Additionally please share and follow us on Facebook, Twitter, Google+ and Pinterest. See you next time!
Summary
Reviewer
Review Date
Reviewed Item
Author Rating