TradeTime Review – HUGE SCAM!
OFFICIAL SCAM URL: www.tradetime.com
TradeTime software is supposed to be this awesome 2 in 1 broker and trading service for binary options and Forex. We are told that it is the industry's leading broker and trading service. Apparently, TradeTime software is highly customizable and provides us with everything we need to be successful BO and Forex traders. TradeTime trading software is said to provide us with the most accurate signals around, the best profits, and unparalleled user friendliness. Even more suspicious is that TradeTime software is apparently 100% free to use, which is very odd.
The TradeTime app might seem like a good choice upon first glance, but if you really take a closer look at it, it becomes obvious that it is a scam. There is not a single honest bone in the whole TradeTime app body. It is nothing more than a way to steal the money you deposit for trading. We are here doing a TradeTime scam review to give you fair warning. This system is totally fraudulent, bogus, malicious, and it is out to suck every penny out of you like a vampire sucks blood. There is a whole lot to be said about this terrible trading app and signals platform. Hold onto your seats folks because this TradeTime review is about to get bumpy.
Who Owns The TradeTime App?
What is really suspicious about this TradeTime broker and trading app is that we have no idea who is in charge of it. No, this is not due to a lack of research, but due to a lack of information provided to us by the crooks behind the TradeTime app. Not once, not during a presentation video, and not on the website, are we ever told what the company is which owns this app, nor are we given the name of a person in charge. This is a completely anonymous binary options broker and trading app with no clear company or person leading the charge.
The bottom line is that you can never trust anonymous trading systems. They are always scams. The only reason for any broker and/or trading system like the TradeTime app to be anonymous is because the real people behind it are crooks. They know that what they are doing is fraudulent and illegal. They are doing their best to keep their identities hidden so they don't go to prison for stealing your money, something that they will inevitably do.
TradeTime System – No licensing
In case you were not aware, brokers and trading services require very strict regulation, oversight, and they definitely need licensing. Brokers and trading services each need their own type of license to engage in this kind of activity. Handling money, acting as a broker, and providing trading signals are all financial actions that need licensing in order to execute within the realm of the law. However, these licensed are only given to the most reputable, credible, and transparent of people and companies.
Since we have no clue what company or who is in charge of the TradeTime app, the obvious conclusion is that TradeTime software is a scam without any kind of licensing. No sane regulatory and licensing agency would ever give this totally fraudulent TradeTime scam a license to trade and engage in financial activities. We did a whole lot of research, so rest assured when we say that there is no licensing agency in the world where the TradeTime app is licensed or registered. This means one of two things. Either the TradeTime app is trading illegally, or it simply does not trade at all. Our suspicion is that the people behind the TradeTime app simply steal the money you deposit once you do so.
TradeTime Scam & Massive Spam
One of the clearest indications that the TradeTime app is a scam is that people keep being spammed by these fools. The crooks employed with TradeTime software will send emails and call your phone to try and get you to deposit more money. This is a classic scam tactic that scams around the world follow.
They will get you to sign up, they will build some trust, and then once you are complacent, they will ask you for more money. We have gotten tons of complaints from people who say that they have been receiving several phone calls and emails per day pressuring them to deposit more money. This is a clear indication that a scam is afoot with this TradeTime app. A real broker and legit BO trading solution would never do this.
TradeTime System – More Complaints & Issues
Yet another big red flag which indicates that the TradeTime app is a scam has to do with the many other complaints that have been floating around the internet. First of all, there are many dissatisfied and disgruntled users who have had their money stolen from them. There are a plethora of complaints which state that various people deposited money into the TradeTime system, only to have it disappear right before their eyes. People claim that money has gone missing without a single trade ever being made. There is no clearer and more obvious proof that the TradeTime app is a scam than this.
Moreover, the customer service for this TradeTime software is totally phony. You can call any and all of the support numbers, as well as email the various email addresses. You will never get a response. These customer support phone numbers and email addresses are just there to try and make you feel more secure, like there is someone there who can and will help. The reality is that this customer support is simply non-existent. The point of TradeTime software is to steal your money, so obviously there is no one who is going to help you get it back!
TradeTime Scam Review – Conclusion
The only viable conclusion that we can come to here is that the TradeTime app is a rip off. It is not a real broker or a real trading service. This is a scam meant to steal every single last penny that you have!

BEST CRYPTO-TRADER: Crypto Advantage
If you would like to engage in reliable and profitable cryptocurrency and Forex trading, we would highly recommend giving the brand new Crypto Advantage app a look at. It is currently the best, most credible, and highly profitable cryptocurrency trading system available today. With an easy to use platform, lots of options, a high ITM rate, and lots of potential for profits, you really cannot go wrong with Crypto Advantage software.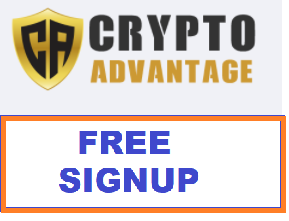 CLICK HERE: READ OUR CRYPTO ADVANTAGE REVIEW
IMPORTANT: If you have any questions, issues or you experience any problems please email us and we will be glad to assist you. Our contact customer support email is: [email protected]. If you register with this service from our website then you will always have our full free support in case you run into any issues or problems. Remember that you are not alone, with us you will always be safe!
To date, we have settled close to 2,000 trading disputes and we will not stop until we put every last scam out of business! If you have been cheated out of money or scammed by any fraudulent trading service, we encourage you to reach out to our complaint center for free help. If you need help, we will provide it for you! 
For more information regarding Cryptocurrencies and Crypto trading please visit our sister site: cryptocurrencyarmy.com
Thank you very much for reading this detailed review. Subscribe to our blog in order to be fully protected and to be up to date with all binary options services out there. Additionally please share and follow us on Facebook, Twitter, Google+ and Pinterest. See you next time!
Summary
Reviewer
Review Date
Reviewed Item
Author Rating