Safeguard Trader

|

TOTAL FAKE Scam Binary Options System
Oficjalna strona internetowa: Safeguard-trader.co
If you thought that the Safeguard Trader app was a great opportunity to generate some good profits then think again because you will be shocked what we are just about to reveal. The Safe Guard Trader app claims that you can make tens of thousands of dollars every single day simply by investing a few hundred bucks and clicking a button or two on your computer screen. The Safeguard Trader app is extremely fraudulent and full of lies and false claims that would lead people to believe that making millions of dollars is as easy as going for a short walk or eating a piece of cake. Well let us tell you that binary options trading is no piece of cake and The Safeguard Trader app certainly does not make it any easier or more profitable. Keep reading and find out why you should never inject in this junk software. Hint, it's because you are going to lose all of your money.
Safe Guard Trader app software

-

Credible Honest In Depth Scam Review
The first thing that we need to mention is the ridiculous promise of making tens of thousands of dollars every single day with this binary options scam robot. Let us just say that this binary service a massive load of crap, like an elephant sized load! The presenter of The Safe guard Trader system tells us that he can make 33,000 dollars every day, but the problem is that none of their numbers add up in any way shape or form. The presenter shows us a great little fake trading sessions that makes absolutely no sense at all.
Safeguard Trader System Fake Data
He starts out with an investment of $372 dollars and after 60 seconds his investment jumps up to 1,000 dollars. Somehow within 60 seconds a near 700 dollar profit was made. Ok 700 dollars per minute multiplied by 60 minutes is 42,000 dollars. According to their presentation anyone can make 42,000 dollars per hour or just over 1 million dollars per day. Things just don't make sense here!
READ: Army's Trusted Brokers List
The presenter at one point tells us that The Safeguard Trader scam app can make over 33,000 dollars per day and just after that he claims that he uses this app to make over $1.3 million dollars per day. We're not sure about you, but as far as we can tell this is all bologna because the numbers are so different and don't add up in any way.
It seems as though the crooks behind this scam software crap are simply throwing big numbers at us to make The Safeguard Trader system sound greatly profitable. Well let us tell you that if you ask anybody who has even the slightest of experience in the binary options or Forex trading world they will be able to inform you that making anywhere over 1,000 dollars per day in binary trading, especially using an automated program is absolutely impossible with initial investment of $250. Sure you can make a decent living with binary trading, but you aren't going to become rich, especially not over night. Nawet najbardziej dokładne autotraders takie jak Copy Buffett Software & NEO2 can only generate up to $700 na dzień.
READ: Copy Buffett vs NEO2 (which is best autotrader?)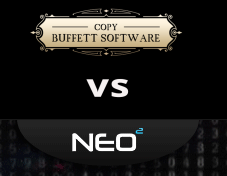 Another thing that we need to mention about the profits is the claim that The Safeguard Trader autotrader makes about protecting your payments with some kind of special insurance that the brokers provide to make sure that you always get your money and get it within 24 hours of the trades being made.
First of all, brokers across the world have different standards and most of them won't let you withdraw money for at least 3 do 4 days and there is nothing that The Safeguard Trader fake scam app can do about that; it's just another lie, be aware!
co więcej, this insurance that is provided by the brokers is only provided because it's meaningless. All of the brokers from Safeguard Trader list are based on off shore platforms that are severely unregulated. In other words if your money disappears, which it is sure to do, there is nothing you can do about it. This whole broker and quick withdrawal insurance claim is just another ploy to make this criminal binary options enterprise seem more legitimate, credible and trusted, however upon closer examination it is clear that this is nothing but bogus.
Fake Fiverr.com Actors Used in Presentation
We should probably also mention that everyone involved in The Safeguard Trader illegal app are completely fake or made up. The supposed founder and CEO of The Safeguard Trader app is named David Hefner. He says that he was a former employee of a wealth group called Garmin Limited which created and manufactured GPS systems for navigation.
Somehow his experience making GPS systems translated into wanting to engage in binary trading. As stupid as it may sound since then he made his own program, The Safeguard Trader app, and is making millions per day.
Well let us just tell you that David Hefner doesn't really exist. We did our research and found out that he was never an employee of Garmin Limited so that's obviously a lie. We did some more research and interestingly enough we couldn't find a single mention outside of The Safeguard Trader fake app about David Hefner. He has no search engine results and no social media accounts what so ever, something which is really strange when he is supposed to be a guy making close to half a billion dollars per year.
Also we are 100% sure that Hefner is a paid actor because this isn't the first binary scam presentation video that he has been involved in. There have been a few other binary options trading scams such as NavStar and GPS Trader as well. The Safeguard Trader app is literally identical to the other 2 scams that we have mentioned, even down to the paid actor, Pan. Hefner, appearing in their videos. This horrible paid actor has a different name in all of the presentations and does a horrible job at seeming convincing in the slightest.
It's also worth mentioning that all of the testimonials advocating for the efficacy of this scam are completely fabricated, used stock photos, and are written by the very same people who made the scam. The fact that the Safeguard Trader platform has made hundreds of people rich in the last few years is also a lie because the website wasn't even registered until earlier this year. Stay away from The Safeguard Trader app because it is a sure-fire way to lose all of your money.
WERDYKT:

Safeguard Trader is Dangerous Scam
If you are looking for trusted and tested binary options autotrader then why not try "Crunch Tech"? This is most up to date binary options autotrader today. We personally registered and tested Crunch Tech software and so far we are able to generate close to %80.5 ITM win rate performance. Please read our Crunch Tech system review.
READ: Crunch Technology review
Watch:
Crunch Technology Live Trades

 #1  
Crunch Tech Live Trades

 #2
Thank you for reading our Convergence Sniper scam exposure review. Subscribe to our blog in order to be fully protected and to be up to date with all binary options services out there. Additionally please share and follow us on Facebook, Twitter, Google+ and Pinterest. See you next time!
SafeguardTrader is rated 1 of 5 przez BOA
Podsumowanie
Recenzent
Recenzja Data
Recenzji Pozycja
Autor Ocena