ProfitCoins Review: REAL CRYPTO TRADING?
OFFICIAL SCAM URL: profitcoins.io
The ProfitCoins system claims to be this awesome automated crypto trading system with big money making potential. However, from everything we have gathered, this does certainly not seem to be the case. Let's get on with this ProfitCoins scam review and keep your finances safe from theft!
ProfitCoins System – ANONYMOUS!
On the main website, we are shown images of the people who are supposed to be the leadership team of this ProfitCoins app. Apparently, a man named Rocio Knight is the leader and founder of this crypto trading business. David McCoy is the CTO and Tony Mahoney is the CFO, or so we are told. Folks, none of this is true at all.
All of the images you see on the website of these men are just stolen or purchased stock images combined with fictitious names. These guys are fake characters meant to portray the leadership team of this crypto trading scam. They are not real people and they certainly have nothing to do with this ProfitCoins system. This software is totally anonymous, and as you know by now, anonymous trading systems are not to be trusted.
ProfitCoins App – FAKE COMPANY!
A big telltale sign that there is a scam afoot here has to do with the company itself. We are told that the company name is ProfitCoins Trading Limited. The website even provides a registration number, a phone number, and an address for the HQ. However, all of this is completely bogus. We looked up the ProfitCoins.io company and it really does not exist at all.
It is not registered in the UK or anywhere else in the world. It is totally fake, which is also true for the address and the phone number. None of the details we are provided with here are legit. This is all a huge lie and nothing that these crooks say holds any merit whatsoever.
ProfitCoins Software – HOW DOES IT WORK?
What is funny is that we are never really told how the ProfitCoins system works to generate money. Sure, we are informed that it is a crypto trading app that uses awesome algorithms to generate money, but other than that we are not told anything at all.
We are not informed of any coherent trading strategies, we are not told what coins can be traded with, whether or not it is fully automated, or anything else of importance. There is a total lack of information in regards to the inner workings of the ProfitCoins app and that is a huge problem. We cannot possibly trust this crypto trading software when we do not even know how it really works.
ProfitCoins Program – NO PROFITS!
Something that we know for a fact about this ProfitCoins.IO system is that it does not produce any profits whatsoever. Sure, the claim is that you can rake in several thousand dollars per day guaranteed. However, not only is this claim absolutely absurd, but it just is not true at all either. Now, they claim that you will make 1% in profits per day. Or in other words, if you invest $500, you will earn $5 per day. This is not overly good of course, but these guys were smart.
They chose to not exaggerate their promised profits in the hopes that the ProfitCoins system would seem more realistic. However, the bottom line is that no profits are ever produced at all. We have talked to many people out there who have been taken to the cleaners by this scam. Everybody had only negative things to say. More or less, these people would deposit their money into their trading accounts, and then within minutes, it would just disappear. The ProfitCoins.io app is meant to steal money from people, and up until now, it has been quite successful at doing so.
ProfitCoins Trading App – TOTALLY FREE??
Something that is very suspicious here is that the ProfitCoins.io system claims to be totally 100% free to use. This is suspicious because nothing in life is every truly free. This is especailyl the case for something like a legit crypto trading service that is actually worth using. Folks, nothing is free, not ever. Life simply does not work that way. Nobody is going to hand out a bunch of free money. These crooks are clearly in it to steal your money.
Guys, they have to make money somehow. It's the whole point of this operation. If they are not charging people cash to use this ProfitCoins software, they must be getting their profits from somewhere else. The answer here is of course that all of the money made by these anonymous crooks is at your expense. They convince people that this software is free to use and highly profitable, and then they just steal the money that you deposit into your crypto trading account.
ProfitCoins Trading Software – FAKE NEWS SPOTS!
One big lie told by these ProfitCoins.io scammers is that they have been mentioned and praised by several news sources. The claim here is that various trusted news outlets such as Bitcoin.com, Reuters, NASDAQ, Bloomberg, WSJ, Forbes, The Guardian, CNBC, The Huffington Post, Tech Crunch, CNN, and Fortune have all had super positive things to say about this ProfitCoins trading app. However, when it actually comes to finding these mentions on any of these reputable news sources, we came up totally empty.
Not a single one of those 11 different news outlets has ever talked about this cryptocurrency trading system. They have not mentioned it in passing and they have not even said negative things about it. They have most likely never even heard of this ProfitCoins trading app. Folks, this is all just a big lie meant to lend some false credibility to this crypto trading app where none is due. Can you really trust this BTC trading app with your money when you know for a fact that the people behind it are stone cold liars?
ProfitCoins Review – Conclusion
At the end of the day, the only thing that you need to know about this ProfitCoins system is that it is a total and complete rip off. Please guys, just stay away from it because it will cost you a whole lot of money if you get mixed up with it.
BEST CRYPTO TRADING SYSTEM: MAXIMUS EDGE CRYPTO BOT!
CLICK: READ OUR LATEST MAXIMUS EDGE CRYPTO BOT REVIEW RIGHT HERE!
SIGN UP FOR MAXIMUS EDGE CRYPTO BOT BELOW!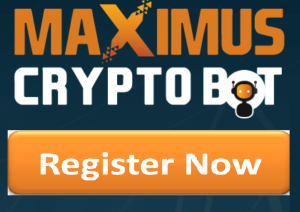 IMPORTANT: If you have any questions, issues or you experience any problems please email us and we will be glad to assist you. Our contact customer support email is: binaryoptionsarmy@gmail.com. If you register with this service from our website then you will always have our full free support in case you run into any issues or problems. Remember that you are not alone, with us you will always be safe!
To date, we have settled close to 2,000 trading disputes and we will not stop until we put every last scam out of business! If you have been cheated out of money or scammed by any fraudulent trading service, we encourage you to reach out to our complaint center for free help. If you need help, we will provide it for you!
For more information regarding Cryptocurrencies and Crypto trading please visit our sister site: cryptocurrencyarmy.com
Thank you very much for reading this detailed review. Subscribe to our blog in order to be fully protected and to be up to date with all binary options services out there. Additionally please share and follow us on Facebook, Twitter, Google+ and Pinterest. See you next time!
Summary
Reviewer
Review Date
Reviewed Item
Author Rating