Mutual Hash Review: REAL BITCOIN MINING?
OFFICIAL SCAM URL: mutualhash.com
The Mutual Hash system claims to be this really profitable Bitcoin mining software. It is an investment system that promises huge returns. Sure, BTC mining can be profitable, but not if you get roped into a scam like this. We are here today doing a Mutual Hash scam review for your benefit. We want to give you fair warning about the very real threat which this Bitcoin mining scam poses to your financial security.
Mutual Hash System – ANONYMOUS
Perhaps the most suspicious aspect of this Mutual Hash System is the fact that there is no clear leadership whatsoever. On the homepage, we are never told the name of a person or people who lead the charge here. As far as we can tell, this Bitcoin mining application is totally and completely anonymous and faceless.
Whenever we come across any kind of anonymous BTC mining, trading, or investment system we automatically become very suspicious. The reason for this is because the people in charge are purposefully going out of their way to make sure that we do not find out who they are. Keeping their identities hidden from us is no mistake or error.
The crooks behind the Mutual Hash mining app are doing this on purpose. The only reason why these guys would not want us to find out who they really are is because they are doing something illegal. In this case, they are illegally taking investments from people and simply stealing the money without reinvesting it. These people are lowlife scum that preys on innocent victims. They just don't want to end up in prison for stealing your hard earned money.
Mutual Hash Mining Scam – A FAKE COMPANY!
Another scam factor that came to our attention about this Mutual Hash mining program is the fact that the company itself seems to be fake. We are told that this system is owned by a company called MH Cloud LTD, which is supposedly registered in the UK. To prove this, we are shown a UK registration document. It looks good enough, but upon closer inspection it becomes obvious that the certificate shown is completely phony and made up out of thin air.
It has been doctored. It is nothing more than a decent photo editing job. These crooks behind the Mutual Hash app literally forged a registration document to try and fool people into thinking that the business is legit. Of course, forging documents like this is already highly illegal in itself. This is beside the point that the MH Cloud LTD company is completely bogus. The address and contact details provided on the website are totally fake too.
This actually leads us to the next point that this Mutual Hash mining software is actually illegal in every way. You see, to have the legal right to take investments from people with the purpose of reinvesting, a company needs to have the proper licensing. Well, seeing as this MH Cloud LTD company is actually totally fraudulent and non-existent, plus lacks transparency, it is obvious that it is not licensed at all. Sure, these guys will still take your money, but they are just stealing it from you, not taking it legally for Bitcoin mining and other investments.
Mutual Hash Mining System – RIDICULOUS RETURNS
One of the most telling scam factors here is that these crooks promise massive returns, and they guarantee them too. Apparently, you can earn up to 12% per day or 144% after 12 days, plus your principal investment back, if you invest a whopping $5,000. Of course, this is totally bogus. This is not something that can be done.
First of all, the amount of return itself is absolutely unrealistic and just is not doable. These kinds of returns cannot be achieved no matter what kind of BTC mining or trading app is being used. Life just does not work this way. Next, to actually guarantee these returns like they are a surefire thing is also fraudulent and unrealistic. Returns from any investment can never be fully guaranteed.
Both of these aspects show that the Mutual Hash mining system is indeed a total rip off. The fact of the matter is that we have talked to quite a few people out there who have had the unfortunate luck of being suckered in by these scammers. Each and every single person to invest any amount of money here has been taken to the cleaners. Everyone who has gotten mixed up with this Mutual Hash mining program has had their money stolen and of course, no profits have ever materialized whatsoever.
Mutual Hash Program – A PONZI SCHEME!
What we do know for sure about this Mutual Hash mining program is the fact that it is undoubtedly a Ponzi scheme. At the same time, it is also a huge pyramid scheme. In terms of the Ponzi scheme, these guys take investments, they promise massive returns, but they never pay out any profits. This is exactly what a Ponzi scheme is.
In terms of a pyramid scheme, these guys use some really good looking affiliate referral system to try and lure people in. They promise large commissions if you get your friends and family to sign up. There are supposedly multiple levels of commissions, thus forming the classic pyramid shape.
Now, pyramid schemes are not inherently illegal, but what is illegal is never paying out the referral commissions. No matter which way you look at this Mutual Hash software, it is a huge scam and it is meant to screw as many people out of as much money as possible.
Mutual Hash Scam Review – Conclusion
The bottom line here is that the Mutual Hash mining system is a complete and utter scam. It is an epic exercise in thievery and you are the target. These crooks don't want us knowing who they are, the company itself is completely bogus, profits are non-existent, and it is a pyramid and Ponzi scheme to boot. Folks, please stay away from this Mutual Hash mining scam because it will bring you no good whatsoever.
BEST CRYPTO TRADING SYSTEM: MAXIMUS EDGE CRYPTO BOT!
CLICK: READ OUR LATEST MAXIMUS EDGE CRYPTO BOT REVIEW RIGHT HERE!
SIGN UP FOR MAXIMUS EDGE CRYPTO BOT BELOW!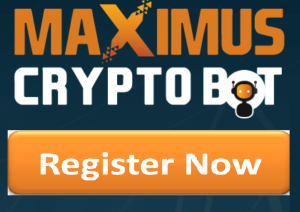 IMPORTANT: If you have any questions, issues or you experience any problems please email us and we will be glad to assist you. Our contact customer support email is: binaryoptionsarmy@gmail.com. If you register with this service from our website then you will always have our full free support in case you run into any issues or problems. Remember that you are not alone, with us you will always be safe!
To date, we have settled close to 2,000 trading disputes and we will not stop until we put every last scam out of business! If you have been cheated out of money or scammed by any fraudulent trading service, we encourage you to reach out to our complaint center for free help. If you need help, we will provide it for you!
For more information regarding Cryptocurrencies and Crypto trading please visit our sister site: cryptocurrencyarmy.com
Thank you very much for reading this detailed review. Subscribe to our blog in order to be fully protected and to be up to date with all binary options services out there. Additionally please share and follow us on Facebook, Twitter, Google+ and Pinterest. See you next time!
Summary
Reviewer
Review Date
Reviewed Item
Author Rating